Discovering Wood Look Tile in Fort Wayne, IN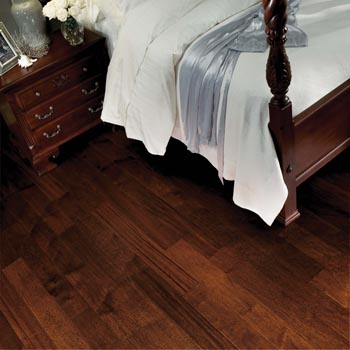 It's never been easier to take advantage of one of the best looks in the flooring industry when you shop with Jack Laurie Home Floor Designs. In either of our two residential showrooms, you can browse our extensive selection of wood look tile in Fort Wayne, IN, and find the style that's ideal for your project. Whether you're a homeowner interested in upgrading your home's flooring or a professional designer looking for the right foundation for your vision, we have the products and team to lend a hand.
As coveted and undeniably valuable as hardwood flooring is, there's no denying that is has a few inconvenient limitations. It can't last is high-moisture areas, and it requires a hefty commitment to continuous maintenance. For many homeowners, there simply isn't time in the day to accommodate the upkeep, and their favored aesthetic shouldn't be compromised because of a little water.
That's why our porcelain and ceramic wood tile options are so revolutionary — they allow you to get the best of both durability and beauty. However, it's important to know which choice is right for your needs, so make sure you're fully informed before you make a final decision.
Considering the Flooring Factors
It's certainly no easy task to narrow down our extensive selection to a single product. The key, however, is to keep your flooring goals in mind at every stage of your shopping experience. Our team can help you carefully evaluate and understand differences in key areas, such as:
Appearance - Whether you choose wood plank porcelain tile or its ceramic counterpart, the first factor to consider is how much you like the look offered by the individual product. Both materials come in nearly limitless design options, so you can choose the one that brings out the best in your home's style.
Durability - Your floors need to hold up under pressure, particularly if you want a wood look for places like bathrooms, kitchens, or basements. Here, porcelain has a slight advantage in both general strength and specific water resistance, making it a strong long-term investment.
Versatility - Getting new flooring shouldn't be a hassle. Our wood plank ceramic tile offers superior adaptability because of how easy it is to cut. You can apply your wood look to complex and expansive spaces without the need for a specialist when you choose this option.
No matter what product you choose, we'll help you make the most of your purchase. Stop by today and find out what makes us the definitive destination for flooring in the local area.

Contact us to enjoy all the advantages of shopping with the leading local supplier for wood look flooring. We proudly serve Fort Wayne, New Haven, Aboite, Yoder, and Leo-Cedarville, Indiana, as well as the surrounding areas.