Classic Tile For Your Home
Tile Flooring in Fort Wayne, IN
Update the look of any room in your home with gorgeous tile flooring from Jack Laurie Home Floor Designs. At our showroom in Fort Wayne, IN, we carry a wide selection of tile products made from porcelain, ceramic, and stone. The tile we offer comes in all shapes, sizes, and materials to meet the needs of all our customers.

After choosing the perfect tile that suits your needs, budget, and personal taste, our tile flooring installation team is ready and able to properly and safely install your new tile flooring. We understand that upgrading your floors is a huge investment for your home, so we promise to handle the whole installation process with care. This ensures that your new flooring is installed to be watertight and long-lasting. Our flooring experts are always happy to help answer any questions and help you decide on the tile that will suit your design and functional needs.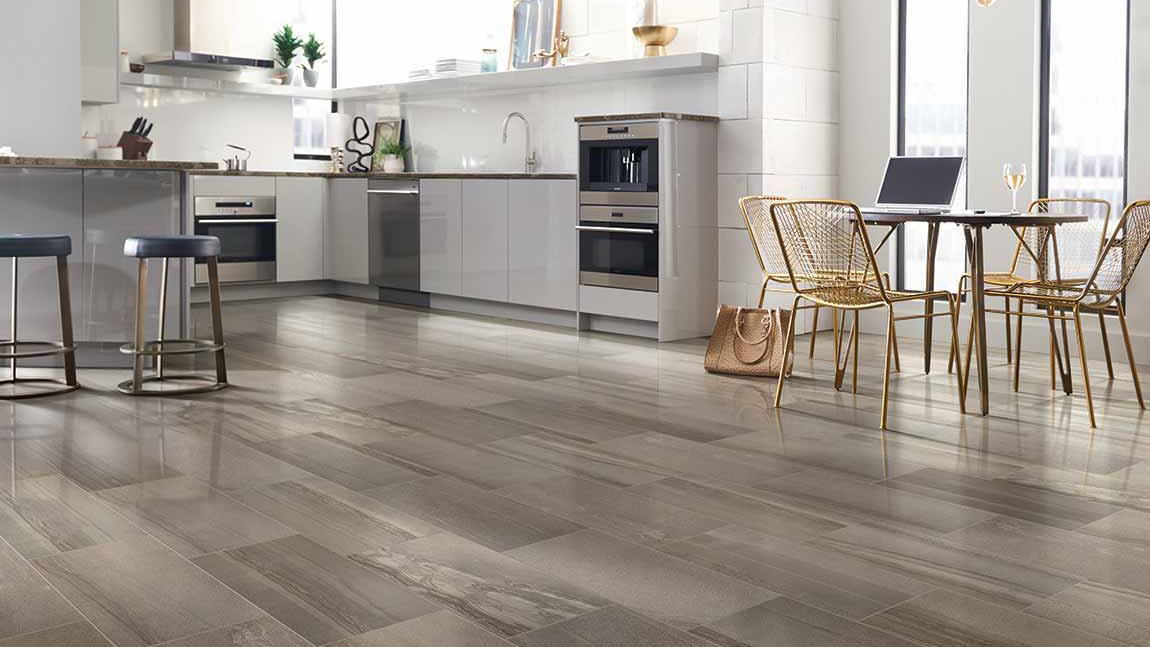 Your Guide to Tile Flooring
Ceramic
Crafted from a heating and cooling process using kiln-fired clay, ceramic is one of the most popular tile products for both flooring and backsplash designs. While most ceramics have a glossy, glazed finish, there is also non-glaze tile flooring that contains a pattern that helps prevent slippage underfoot. While most ceramic flooring tiles can be used as a backsplash, tile that has intentionally been created for walls cannot typically be installed on the floor.
Porcelain
Porcelain is created using a similar method as ceramic, but it's kiln-fired clay requires a longer heating period. As a result, the finish is denser and more durable than its ceramic equivalent. Porcelain tiles can typically be used both indoors and outdoors, which makes the product much more adaptable. Additionally, finer clays are typically used in the composition of this beautiful tile product.
Stone
Stone tile is one of the best options for outdoor flooring as it can withstand intensive natural elements. Our stone tile selection is perfect if you are looking for a more natural or rustic design theme. Marble, travertine, slate, and granite are just a few of the raw materials that are used to make our stone tile.
Wood-Look Tile
Wood-look tile is an increasingly popular, contemporary style that is created with either ceramic or porcelain materials. Homeowners can now enjoy any species of wood in the design of wood-look tile with the stability and moisture-resistance of a tile floor. Never fear warping, staining, or damage that can affect hardwood when you invest in these stunning tile selections. From birch to oak and mahogany shades, wood-look tile is a great hardwood alternative for bathrooms, kitchens, basements, or any room in your home.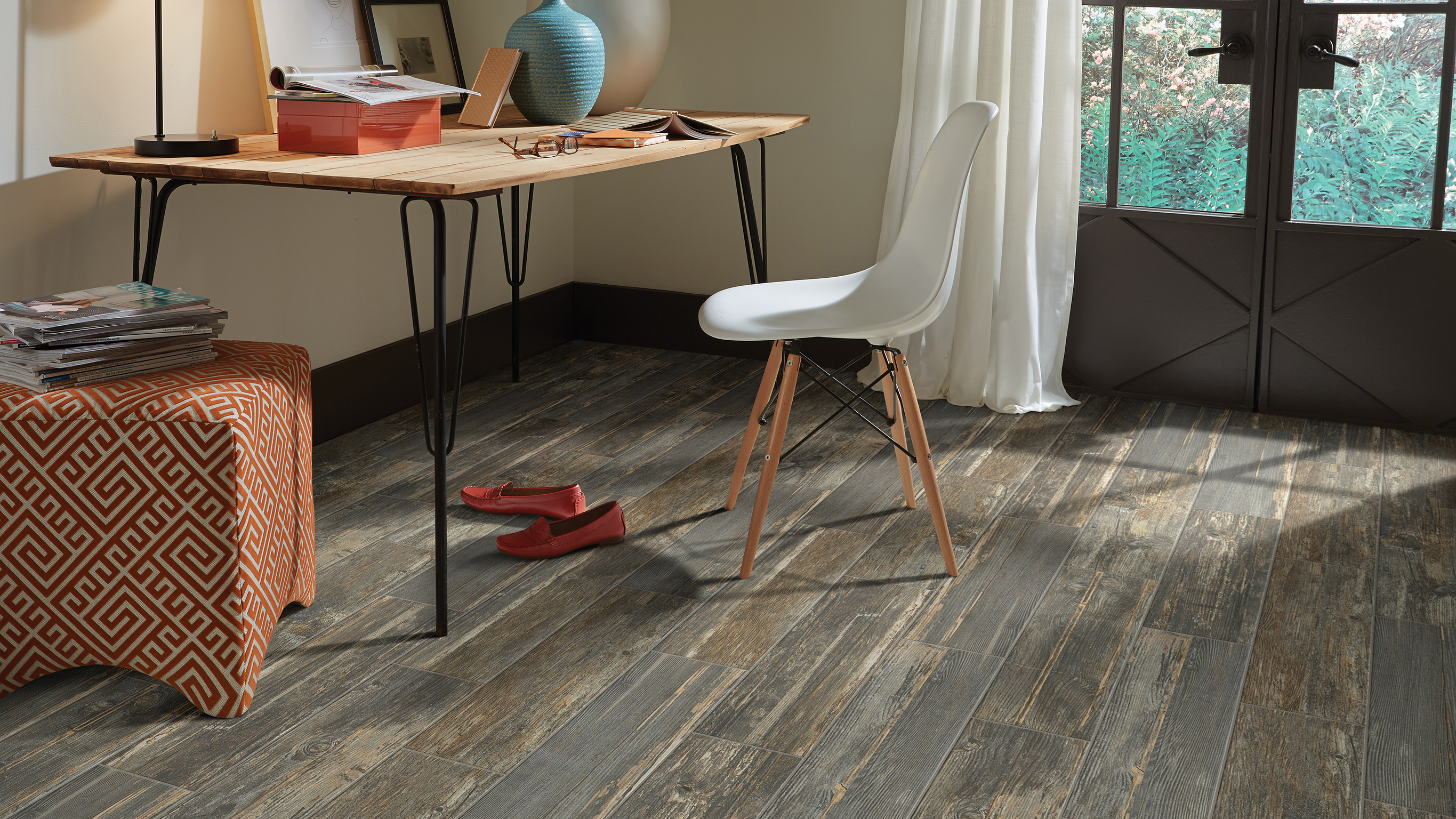 Tile's Easy Maintenance
For homeowners who don't have much time to clean, tile flooring is the ideal option for you. It doesn't require vacuuming or intensive cleaning. It can simply be cleaned with regular sweeping and mopping. Use a mild detergent on your tile and cleaning materials like rags or mops rather than a sponge, which can dull the glaze on your tile or cause streaking.

To avoid cloudy tiles, be sure to sweep up any sand or debris as necessary. Tile flooring is dirt-resistant, but you should always remove any residue promptly. Be sure to use a non-abrasive cleaning solution and periodically clean the grout using a simple cleaning solutions such as baking soda and water.
Professional Tile Flooring Installation Services
When you invest in new flooring for your home, the best way to protect it for years to come is to let our team of installers handle the job for you. The task of correctly installing tile can be very intricate work, requiring proper preparations, straight grout lines, evenly cut tiles, and exact spacing. With our team of expert installers, you are assured that your new tile floors look good and last for many, many years.

At Jack Laurie Home Floor Designs, we are so confident that you will be happy with your new tile flooring that we offer our Ultimate Confidence Guarantee. This warranty means that if you are unhappy with your new floors within 30 days of the installation, we will replace it with another one of the same value.


Contact us to learn more about our tile flooring selection and installation services. We proudly serve Fort Wayne, IN, and the surrounding communities.