Make a Great Investment with Luxury Vinyl Flooring in Fort Wayne, IN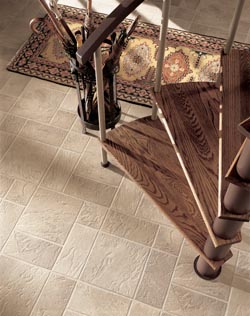 Tired of struggling to keep up with your floors' maintenance needs? It's a well-known fact that most flooring materials require regular upkeep to look and perform their best. However, even after years of dedicated cleaning and finishing, some types of floors will still look worse for wear. What if there was a flooring material that stood up to the test of time without sacrificing aesthetic appeal?
Luxury vinyl flooring from Jack Laurie Floor Home Design in Fort Wayne, IN, has quickly become one of the most highly sought-after flooring options with local homeowners. Its sturdy, long-lasting consistency and dynamic appearance make it an excellent choice for any room in your home. Best of all, unlike other materials, it doesn't require regular refinishing, polishing, or other special care.
Stop by our showroom to browse and see this difference in person. Once you've decided to invest in a new set of floors, it's a good idea to schedule professional luxury vinyl flooring installation services with our team. This way we can streamline the delivery and installation process for your convenience.


What is Luxury Vinyl?
Though it's becoming more and more common, many people are unfamiliar with the details of just what luxury vinyl flooring is. Simply put, it's a manufactured flooring option made up of several layers, which together create a sturdier product. What makes it luxurious, however, is when it has been manufactured to imitate the look and feel of "natural" flooring materials.


Types of Luxury Vinyl Available Now
At our flooring showroom, you'll find many different types of luxury vinyl floors designed for use in different parts of your home. Some will look better in your bathroom and kitchen, while others are great fits for your living room or dining room. If you're unsure which to choose, we encourage you to ask a staff member for assistance, as we can offer more detailed information about the following varieties of luxury vinyl.
Luxury Vinyl Tile: Also known as LVP, this variety of luxury vinyl was created to serve as a substitute for "natural" tile flooring, like stone, ceramic, and porcelain. We suggest having it installed in places that traditionally feature classic tile.
Luxury Vinyl Plank: You don't have to compromise on your budget when you want to bring beautiful hardwood floors into your home. LVP is made to look and feel like real hardwood flooring, but compared to real hardwood, it offers better durability and longevity.



Contact us today or go online to explore the luxury vinyl flooring that's available now. We proudly serve residents of Fort Wayne, Indiana, including those in New Haven, Aboite, Yoder, Leo-Cedarville, and surrounding areas.