Laminate Flooring in Fort Wayne, IN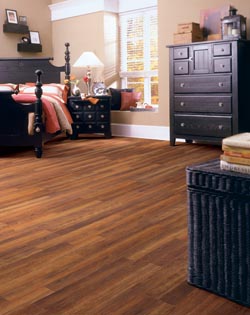 Fill your home with vivid colors and stylish patterns when you choose from our expansive selection of laminate flooring in Fort Wayne, IN. When you visit our flooring showroom for a design consultation, you'll be able to get the help you need to find the right type of laminate tile for your kitchens, bathrooms, and any other room in your home. With our competitive pricing and comprehensive selection of laminates, you are sure to find the flooring pattern that takes your living space to the next level of style and sophistication.
An active family can take its toll on home flooring, wearing down even the most durable of floors over time. When the time comes to replace your old and fading floors, we have a solution for you. By having our laminate tile flooring installed in your home, your residence will have an updated, modern look and feel. If your business establishment needs an attractive boost, affordable laminates from our interior design center can also revitalize those spaces.
Enhance your home's décor by choosing the right laminate style for your design plan. Be sure to bring along a copy of your plan when you stop by our showroom, and we'll find the right match to accentuate your existing home décor. We'll pair you with one of our friendly and knowledgeable flooring specialists who will assist you in picking the best possible style for your living space. In addition, our laminate flooring installation team is ready to professionally lay down your new floors to ensure they look great and last long. We offer prompt and efficient service based on the most convenient schedule for your household.

We are proud to offer laminate floors from some of the industry's top brands, so you'll have access to products from the most well-known manufacturers on the market when you shop with us. Our selection features brands like Floorcraft, Mannington, Mohawk, and Shaw; names that have gained an excellent reputation for their quality and style over the years.
Our Floorcraft laminate flooring is manufactured to deliver the highest standard of performance for the best value possible while giving your space an unmatched sense of style. With a new Floorcraft floor, you'll have a chance to take advantage of high-end elegance without having to break the bank.
Our Mannington laminate flooring options provide a durable alternative to floors constructed from natural materials while offering a low-maintenance surface that is easily cleanable. Each of our Mannington floors is professionally designed to imitate the timeless appeal of the industry's most sought-after floor styles, like natural hardwood and stone.
The Mohawk laminate floors we carry combine functional performance with classic beauty to upgrade any living space with affordability and ease. Their surface boasts a strong construction that requires minimal care, and each floor is meticulously detailed to resemble the unique tones, patterns, and colors that were previously only found in nature.
Our Shaw laminate floor options are a staple of modern style, and we offer a wide variety of patterns and textures that are designed to make your floor look and feel just like natural wood.
Regardless of the brand you choose from our extensive selection of laminate floors; you'll be able to take home a style that significantly enhances the appeal of your interior décor while needing very little cleaning to keep it looking its best. Visit us at your earliest convenience to browse our collection of name-brand laminate wood flooring, and our friendly associates and will be glad to help you narrow down your options to the best choice for your unique taste.
Protect Your Floors from Exposure to Water & Other Spills
Keeping your floors protected from water damage can seem nearly impossible when you're looking for a natural wood floor for your home. Instead of taking a risk installing expensive flooring that doesn't mix well with liquids, choose the floor that combines the benefit of timeless style offered by wood with the protection offered by laminate floors. Our affordably priced waterproof laminate flooring is designed to mimic the look of natural wood, and our laminate wood floors have been sealed to guarantee long-term protection against water and spills. That way, you'll be able to enjoy a new floor with an appearance identical to high-end flooring materials in an area where you may not typically find such surfaces, such as the kitchen and bathrooms of your home.

Living with pets, children, or clumsy roommates can put your flooring at risk for serious damage. Fortunately, you'll no longer need to worry about messes when you take home one of our laminate kitchen flooring styles. If an accident were to happen, your new laminate floor would simply repel the spill, so your floor won't be ruined. With a quick sweep of a mop or wet towel, your flooring will be clean again in no time.
Expand the reach of your design plan by getting the most value possible for each and every dollar you spend. With a wide array of colors and textures to choose from, there is no doubt that you will find the floors that best suit your needs in looks, performance, and price. Our laminate tile is also easy to cut into different shapes and patterns, and this helps our qualified installation professional create a look that is as practical as it is attractive. In addition to the added design versatility this flooring offers, our laminate tiles are resistant to scratches and stains. If you have a busy family with an active household, this variety of flooring is a smart buy on your part.
Find the Perfect Low-Maintenance Flooring Style Today
Take advantage of the latest advancements in flooring manufacturing and design, and get laminate tile flooring that greatly resembles natural stone and hardwood. As much as natural flooring options look great in a variety of settings, they are not always suitable for environments that experience variations in moisture and temperature. With our selection of laminate tiles, you can enjoy the look and feel of hardwood and stone wherever you want it. Your new floors will look amazing, and they will clean up in a breeze. And, instead of exposing your kids and pets to harsh cleaners and chemicals, these floors clean up quickly with just a mop and some warm water. When you install laminate, you'll get to spend more time enjoying your home's new interior and less time worrying about the cleanliness of your floors.
Our laminate floor inventory features a selection of choices that are also ideal for bathrooms, which means you'll no longer have to fear a little splash here and there. The laminate bathroom flooring we carry is specially manufactured to resist moisture, ensuring that your floor will remain safe in even the wettest conditions. Get the best fit possible for your new flooring purchase without endless delays and wasted materials by taking advantage of our laminate flooring installation process. Our focus is on your complete satisfaction, and that includes offering you competitively priced installation services. When you consider the repair costs that may be on the horizon when you settle for substandard installation, the choice is clear. Protect the investment you are making in flooring for your home or business by getting it installed by a team with the right tools and years of experience.

Contact us today for a free estimate on the new laminate flooring you have been looking for. We proudly serve customers in Fort Wayne, New Haven, Aboite, Yoder, and Leo-Cedarville, Indiana, and surrounding communities.