Flooring in Fort Wayne, IN, Made Easy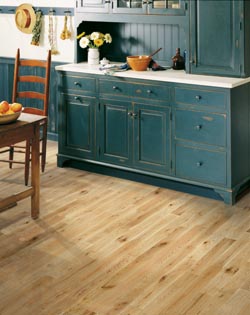 You're on a quest to make your home more modern with upscale flooring in Fort Wayne, IN. The reward? Newfound comfort and style that's suited to your unique needs. The obstacles in your way? Well, that depends on where you shop.
At Jack Laurie Home Floor Designs, we believe that it shouldn't take an exhausting effort to enjoy your floor-finding adventure. At our showroom, you can see the latest styles and products on convenient display and receive guidance from trusted advisors — our experienced in-store staff.
With our help, you can pick out the coverings that create the most beauty and utility in your space. Plus, working with a locally owned member of a national home flooring retail network gives you the twin advantages of diverse selection and dedicated service. Your home is your castle — make it royalty-ready with our luxurious surfaces.
Make a Lasting Impression
You want everyone who enters your house to experience your remarkable style and unique personally — not just the first time they visit, but during every occasion for the foreseeable future. To accomplish that, you'll need floors that stand the test of time and work just as hard as you do to create continual flair.
Our inventory includes some of the most durable flooring brands on today's market and options to craft any desired aesthetic. Some of the materials you can choose from when you make us your go-to provider include:
In addition, we offer all of the information required to maintain each of the products we sell. By consulting with our experts, you can ensure that you pick a surface that suits your upkeep desires, whether you're looking for something with minimal effort required or a material with character that you can build over time with repeated treatments and refinishing.
Stress-Free Flooring Installation
No matter what you buy, you'll need to know the best strategy for installing it to get ideal results. We can help there, too. Thanks to our extensive experience and customer-centric focus, we can go the extra mile when it comes to providing installation assistance.
Once you've found the surface that speaks to you, let our team lend a hand with your next steps. We'll share our trusted connections and knowledge to get you the finished floors that you've always dreamed of. From DIY insights to professional options, you can explore our materials and all of the ways to take advantage of them under one roof when you visit Jack Laurie Home Floor Designs.
Contact us today for comprehensive support and additional information from the people who know floors best. We proudly serve Fort Wayne, New Haven, Aboite, Yoder, and Leo-Cedarville, IN, as well as the surrounding areas.