Hardwood in Fort Wayne, IN
Hardwood Flooring in Fort Wayne, IN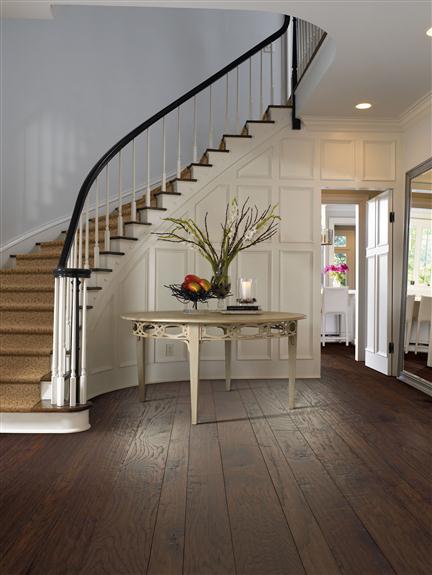 Add strength and character to any room by choosing hardwood for your flooring. At Jack Laurie Home Floor Designs, we're proud to offer one of the most diverse collections of hardwood flooring in Fort Wayne, Indiana.
Whether you prefer traditional styles, rustic designs, or modern looks, we have a hardwood surface for you. Furthermore, all of our wood flooring products stand up well to foot traffic and the test of time; with the right care, the hardwood floors you install today can look like new generations later. You'll love the way your room looks after your hardwood flooring installation -- and so will your guests.
Wide Range of Wood Species, Stains, and Styles
Hardwood comes in a wide range of colors and patterns, all naturally beautiful. At our showroom, you can explore a wide range of wood species, stains, and styles to find the combination that's perfect for you.
We're pleased to offer both solid hardwood flooring and engineered varieties. Each plank of solid hardwood is made from a single piece of natural wood. Since solid planks are thicker than engineered, they can be sanded and re-finished additional times, extending the longevity of the floor.
Engineered hardwood planks, on the other hand, are made from several layers of wood compressed together. They're designed to avoid contracting and warping when exposed to moisture. Talk to our team today to determine which style best suits your needs.
Contact us today for a free estimate on the new hardwood flooring you have been looking for. We proudly serve customers in Fort Wayne, New Haven, Aboite, Yoder, and Leo-Cedarville, Indiana, and surrounding communities.