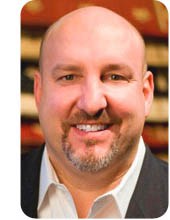 First of all, it is a pleasure having you explore our website and learn more about our company! I hope you find it informative and easy to navigate. But most importantly, at the conclusion of your visit to our site, I hope your primary takeaway is that this company is made up of dedicated industry professionals who have a passion for what they do. This is the type of organization that I am striving to create every day. We think these traits make us significantly different than our competitors in the flooring market.
Please know that we view ourselves first and foremost as a service company. And even though we offer thousands of the best brand-name products at the best pricing available, we never push "products" or "canned solutions." We listen to our customers and service their individual needs by
Specifying the right products for their specific application
Providing expert project management services throughout the entire project
Having all products installed by certified and skilled craftsmen
Providing ongoing maintenance services to validate all the product and service warranties
This last step ensures that everything you purchase from us performs for you, from both an appearance and duration standpoint.
This business formula has enabled us to grow and exceed our customer's expectations since 1950. We have won lots of awards:
Indiana's Companies to Watch
Indiana's Fastest Growing Companies
Indiana's Half Century Business Award
Inc. Magazine Inner City 100 Award
Ernst and Young's Entrepreneur of the Year Award
But please know that we are not resting on our laurels. We want to impress you. Please let us help you with your next construction project. We would love the opportunity.
Sincerely,